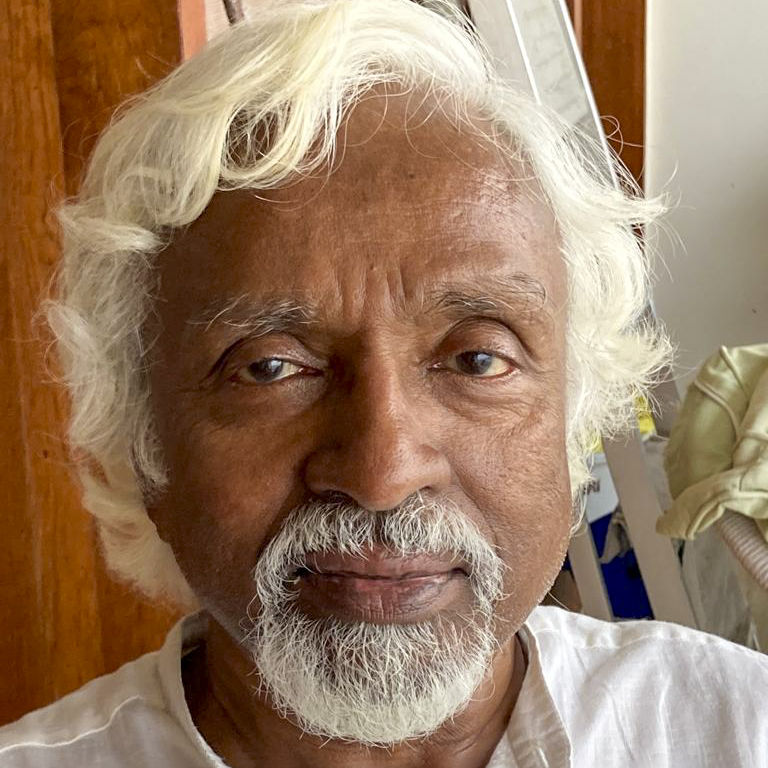 Mr. Ashok Mahadevan
President
Mr. Ashok Mahadevan, President, retired after serving as the editor of the Reader´s Digest for twenty five years. He has written extensively throughout his career. He has supported Mobile Creches since its inception.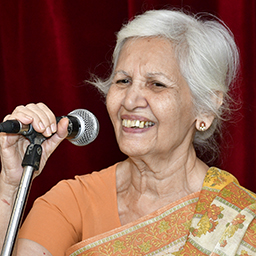 Mrs. Nalini Chhugani
Secretary
Mrs. Nalini Chhugani, Secretary, is an Early Childhood Specialist and Ex-President of the Mumbai branch of the Association for Early Childhood Education and Development. She has over 30 years of experience in teaching and supporting Early Childhood Development initiatives locally and nationally.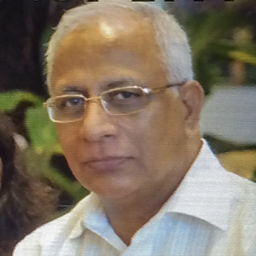 Mr. R. R. Shastri
Director
Mr. R. R. Shastri, Director, is a qualified Company Secretary and a member of The Institute of Company Secretaries of India. He also holds a Postgraduate Degree in Commerce (M. Com.) and a Postgraduate Degree in Law (LL. B). He has been with the Tata Group for over four decades having worked with Tata Steel and Tata Sons before he joined Tata Industries in January 2007. As Vice President (Legal) & Company Secretary of Tata Industries Limited, Mr. Shastri was responsible for the Corporate Secretarial and Legal matters. After retiring from active employment in September 2012, Mr. Shastri served as Legal Advisor to Tata Sons, which is the promoter of the Tata group of companies, until February 2018. Since then he has been serving Tata Trusts as Senior Advisor, Secretarial Compliances.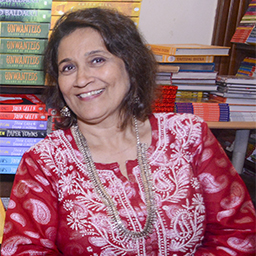 Ms. Vaishali Deodhar
Director
Ms. Vaishali Deodhar, Director, has been associated with Mumbai Mobile Creches for over twenty eight years. She holds a Bachelor's degree in Psychology, as well as a post graduate degree in Mass Communication. Ms.Deodhar has worked in media and also a Trustee of the Rangoonwala Trust.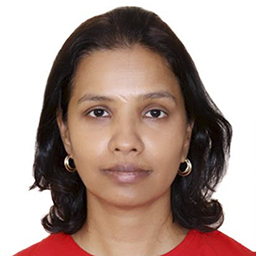 Ms. Devika Mahadevan
Director
Ms. Devika Mahadevan, Director, joined the MMC board after serving as CEO for four years. She joined MMC after working for over six years with NGOs in China, Zimbabwe and India. Ms. Devika holds a Masters degree from The London School of Economics and a Bachelor's degree from Brandeis University, USA.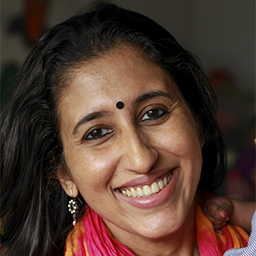 Ms. Vrishali Pispati
Director
Ms. Vrishali Pispati, Director, her association with Mumbai Mobile Creches (MMC) began as a volunteer in 2008. Soon, because of her deep passion for the cause and background in Finance and Law she joined MMC as General Manager and was eventually appointed as Chief Executive in March 2010. In April 2018, she transitioned from being the Chief Executive to becoming a member on the board of MMC.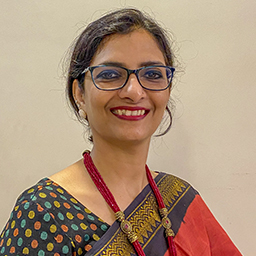 Ms. Shagoofa Rashid Khan
Director
Ms. Shagoofa Rashid Khan, Director, is a Lawyer and a Fellow member of the Institute of Chartered Accountants of India. She has over 23 years of post-qualification experience primarily in the financial services industry including advising on investments in real estate and infrastructure. She was also in-house legal counsel with leading Indian corporate houses. She has been listed on "India's Top 100 Women in Finance 2020" by Association of International Wealth Management of India. She was also listed on RSG Emerging Leaders 2019 "Top 20 Emerging Legal Leaders, India.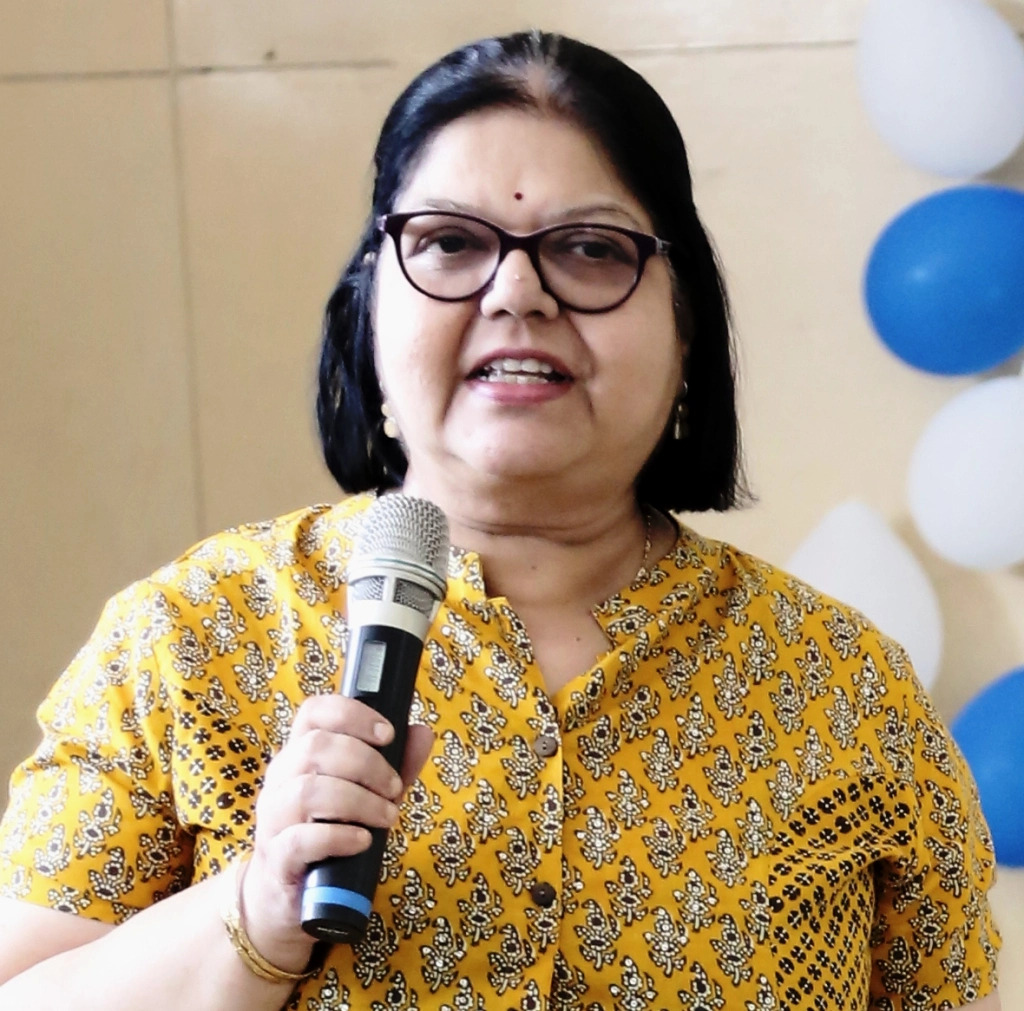 Dr. Vrinda Datta
Director
Dr. Vrinda Datta, Additional Director, is the Director of Center for Early Childhood Education and Development (CECED) at Ambedkar University Delhi. She has worked as a professor in various institutions like School of Human Ecology, and Tata Institute of Social Sciences. She has a PhD in Human Development and has conducted research in the field of early childhood.
She was also selected as a Global Leader from India by the World forum Foundation and in 2007 became the recipient of Senior Fulbright Research Fellowship to Brandeis University, USA. She has recently joined MMC's Board.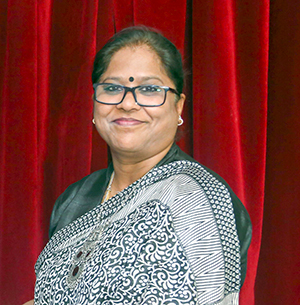 Frahinsa Rodrigues
Chief Executive
Ms. Frahinsa Rodrigues joined MMC in 2010 to lead the Administration team as the Administration Manager. During her journey with MMC, she has worn several hats at MMC- from Manager to Sr. Manager HR & Admin. She recently climbed the ladder from General Manager –Operations and HR to Chief Executive. She has 19+ years of experience in the social space.
Frahinsa is a Psychology graduate from Mumbai University, holds an MBA in Human Resources and a diploma in Personnel Management and Industrial Relations from Narsee Monjee Institute of Management Studies. She has successfully graduated as Social Entrepreneur from Dasra Social Impact.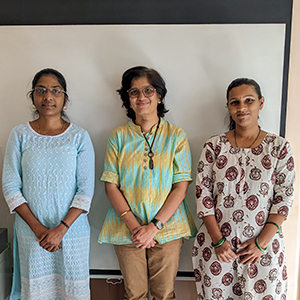 Finance Team
The Finance Team is responsible for the effective funds management and ensuring all the processes are running in compliance with the law.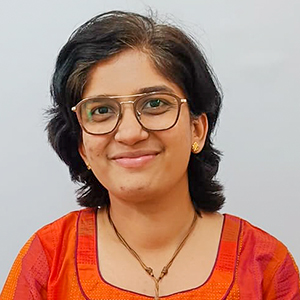 Ms. Aarati Morevekar, did a Certified Financial Planner course post her graduation in B.Com from Mumbai University. She has over 9 years of experience in the field of Finance. She leads the Finance department as the Finance & Compliance Manager and has been with MMC since the last five years.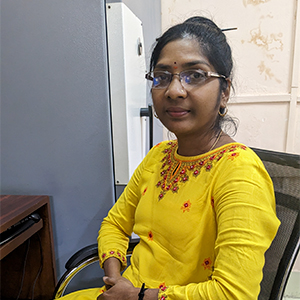 Ms. Punam Mane did her BA from Yashwantrao Chavan University. She has 20 years of experience working in various NGOs and has been with MMC as the Accountant since the last decade.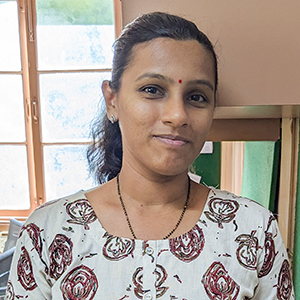 Mrs. Priyanka Vengurlekar recently joined MMC as the Finance Officer. She did her MBA in Finance from Mumbai University. She has over 11 years of experience  in Finance & Accounting.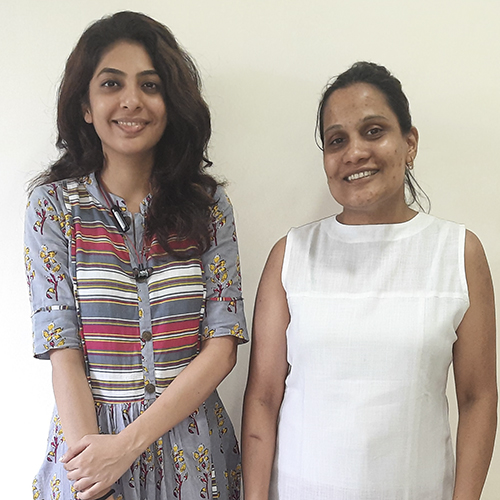 Fundraising Team
The Fundraising Team are responsible for donor relationships management and all communications.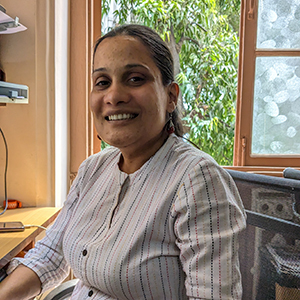 The FR Department is led by Ms. Hemangi Gudhate. She has a PG in Mass Communications from SNDT University. She has 18 years of work experience in the fields like brand management, advertising etc. She plays the role of Fundraising Manager and has been associated with MMC for the last five years.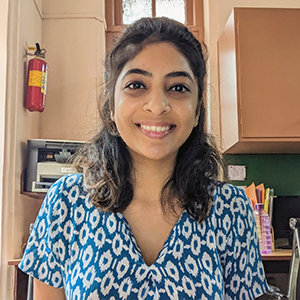 Ms. Shweta Shah, holds a Masters in Social Work degree from SNDT University. She has been working with MMC since over a year as the Grants and Communications Officer.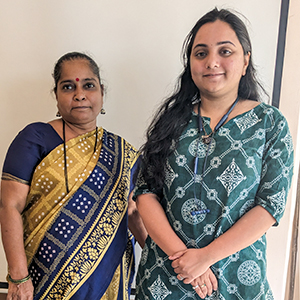 Health and Nutrition Team
The Health and Nutrition Team is responsible for monitoring and maintaining the children's health and nutrition, tracking their progress and intervening whenever needed.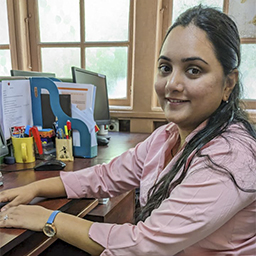 Ms. Priyanka Bhagat recently joined MMC as the Health Officer. She leads the Health and Nutrition Department. She has a Master's degree in Public Health Nutrition Under Preventive Social Medicine from GGMC & Sir JJ group of Hospital. She has previously worked as a Health Coordinator.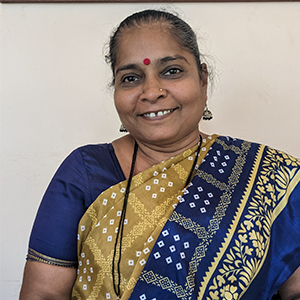 Ms. Sangeeta Chavare  works as the Health Organiser at MMC. She did her BA from Yashwantrao Chavan Maharashtra Open University. She has been associated with MMC since the last nine years.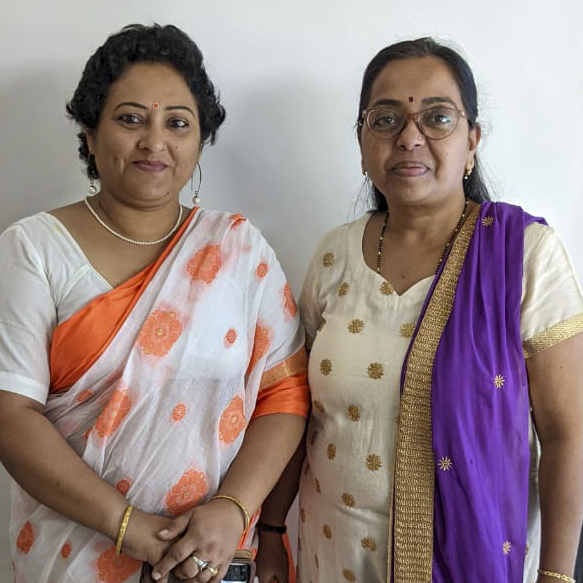 HR & Administration Team
The Administration Team is responsible for administration and human resource management.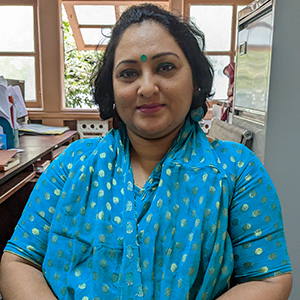 The Administration Team is led by Ms. Ujvala Hendre. She has done her MBA in HR from ITM University, Kharghar. She has 21 years of experience in the field of HR and administration. She has been associated with MMC as Administration Manager since over a year.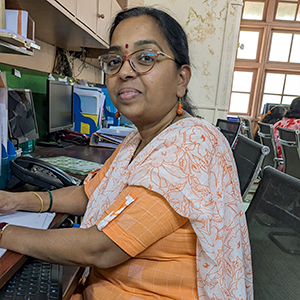 Ms. Sulbha Nevgi, has over 38 years of work experience as office assistant. She has been with MMC from the last 28 years.
Support Staff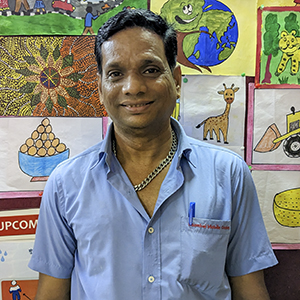 Mr. Deepak Manjre has been a part of MMC as the support staff for 22 years.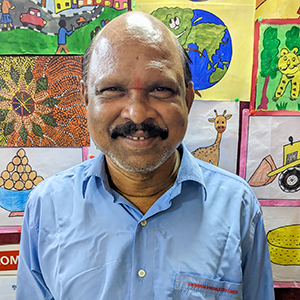 Mr. Purshottam Rajapkar is working as the support staff with MMC since the last 38 years.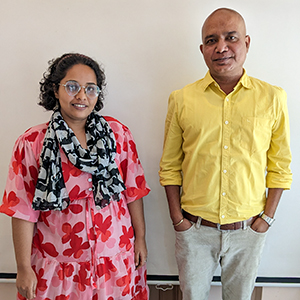 Research & Documentation Team
The Monitoring & Evaluation (M&E) function at MMC involves regular consolidation and analysis of the beneficiary data pertaining to MMC programmes.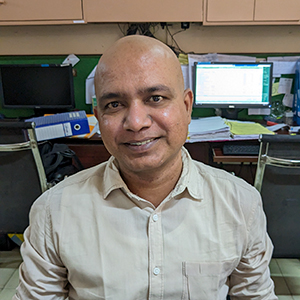 Mr. J Mangesh, who recently joined MMC as the Research and Documentation Coordinator, leads the Research and Evaluation team. He has a Ph.D. from International Institute for Population Sciences, Mumbai and has been working in the social sector since the last 14 years.
Ms. Divya Jain, the Monitoring and Evaluation Officer has recently joined MMC. She has a master's degree in Economics from Mumbai School of Economics and Public Policy (MSE-PP), Mumbai University.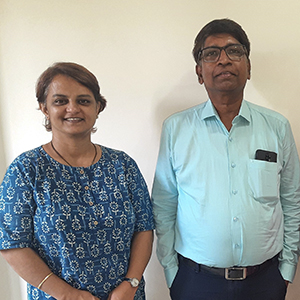 Programme Team
The Programme Team is responsible for the smooth functioning of all the programmes of MMC.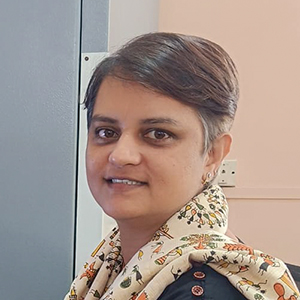 Ms. Vrushali Naik, has a Master's in social work degree from TISS. She has been associated with MMC for the past 25 years as the Programme Coordinator.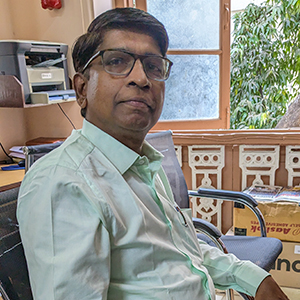 Mr. Pradeep Shinde holds a Master's degree in Social Work from Nirmala Niketan School of Social Work. He has over 24 years of experience in the field of social work. He works as the Programme Coordinator and has been associated with MMC since the last 12 years.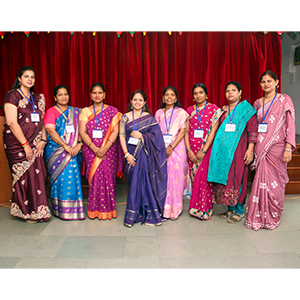 Training & Education Team
The Training Team is responsible for Bal Palika Teacher Training and Bal Vikas Sahyog trainings. The Training Team also capacitates other teachers by conducting sessions on storytelling, parenting, puppet making etc.
The Education Team is responsible for curating, implementing and monitoring the education programme for children of all sections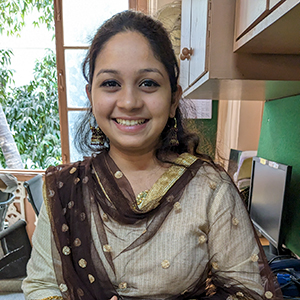 Ms. Prachi Chavan leads the Education Team. She recently joined MMC as the Education Officer. She is a fresher who completed her Masters in Human Development from SNDT Women's University.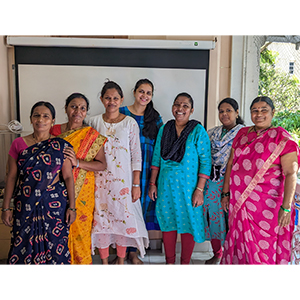 Programme Officers (POs)
The Programme Officers monitor and assess programme activities at centre level. Programme Officers (responsible for 2-3 centres) closely monitor the activities and maintain proper records to ensure that the activities are running smoothly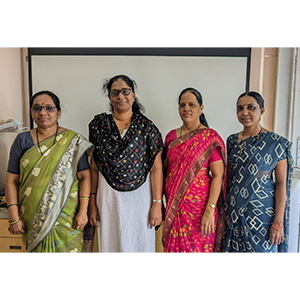 Programme Coordinator & Asst. Programme Coordinators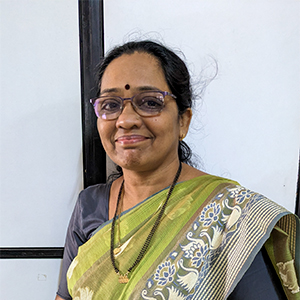 Ms. Shilpa Jambulkar, the Programme Coordinator is a knowledge hub of all MMC programme related information. She monitors the progress of the project through monthly meetings and centre visits.
The Assistant Programme Coordinators supervise the programme in 5-6 centres. They advise Programme Officers on ways to improve the programme quality at centres. They also help the Programme Officers in addressing any staff related issues/ concerns.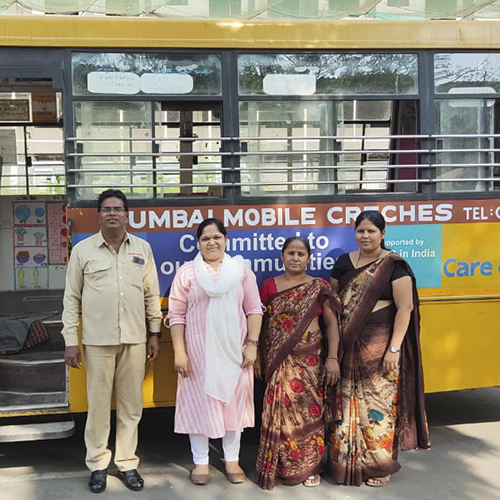 Mobile Bus Team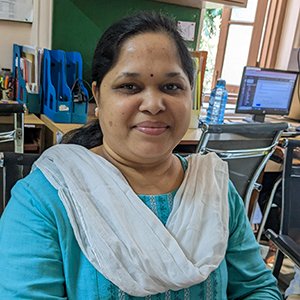 Ms. Sunita More, Project Officer overlooks the functioning of Mobile Bus by conducting regular site visits and follow-ups. She has done her Masters in Social work from Dr. Babasaheb Ambedkar Marathwada University, Aurangabad.
Ms. Shivkanya Munde and Ms. Surekha Soni are teachers that implement all the programmes at the mobile bus for children. Mr. Sanjay Magre is the person who drives the Mobile Bus and brings MMC to the children living on smaller construction sites.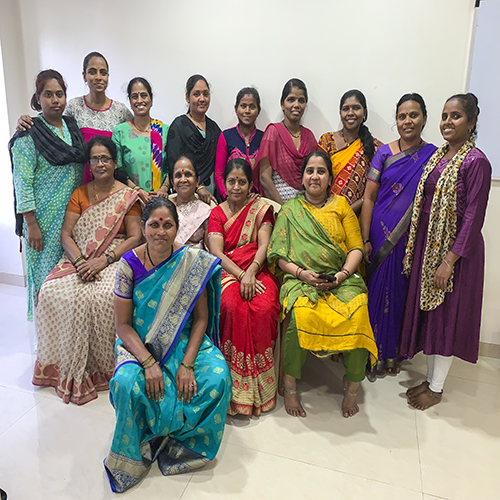 Crèche Teachers
Infants and toddlers are cute but it takes an army to take care of them! But our crèche teachers do that in pairs. They are responsible for the care giving and security of children belonging to the age group birth-three years. The crèche teachers make sure they receive proper nutrition so that they don't fall in the malnutrition category.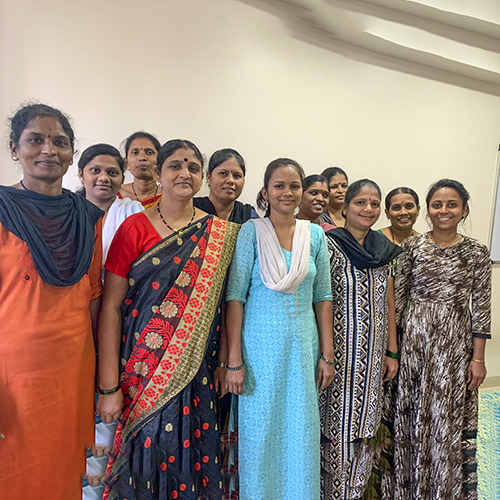 Balwadi Teachers
The Balwadi Teachers look after the children in the age group 3-6 years. They build the children's confidence and prepare them for formal schooling. The Balwadi teachers conduct all activities related to education, health and nutrition of children.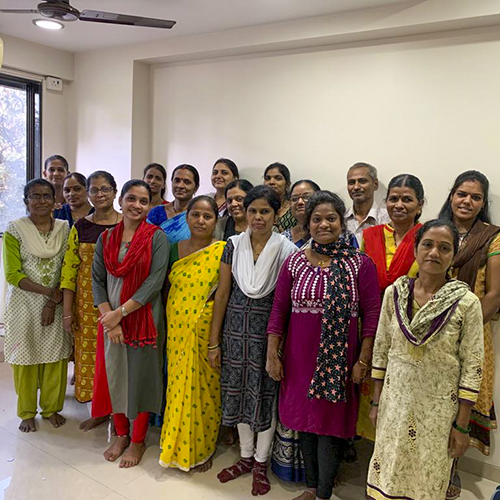 After School Teachers
The After School Teachers cater to children in the age group 6- 14 years. The after-school section children are supported immensely by our teachers in order to learn languages and to bring them up to date with their local school curriculum.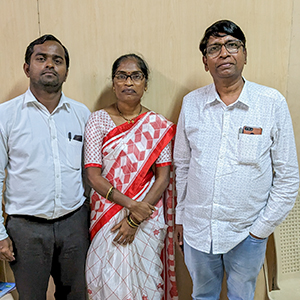 Saksham Team
Led by Mr. Pradeep Shinde, The Saksham Team aims to build the capacity of construction workers.
Mr. Sandeep Thorat and Ms. Sharda Wankhede implements the entire Saksham Programme on the ground. They build relationships with the community and work for their upliftment.