Please consider supporting us in our work by making a contribution to our field programmes or our corpus. We greatly appreciate your support! Here are the ways you can make a donation:
We are registered with GiveIndia, an online donation platform, hosting NGOs that have been scrutinised for transparency and credibility. All nationalities may donate to MMC through GiveIndia using a credit or debit card. All donors will receive a feedback report with a brief description of the activities of the organisation within four to six months from the date of donation.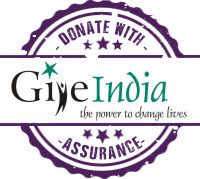 If you are living in the US and would like a to make a tax exempt donation to MMC, you can donate through our partner, Child Vikaas International. Please indicate that the donation is for Mumbai Mobile Creches.
Cheques can be made out to 'Child Vikaas International' and mailed to the address below:
S. Rajagopalan
916 Big Briar Way
La Canada, CA 91011
If you would like to make a direct wire transfer to MMC please contact us and we will send you the appropriate information.
For any information or to visit our programme, please call our offices at +9122 2202 0869 / 79 or email at contact@mmcmail.org.in
Cheques should be made payable to "Mumbai Mobile Creches". It should be accompanied by a covering letter and mailed to:
Mumbai Mobile Creches,
1st floor, Abbas Building,
Mereweather Road,
Colaba, Mumbai 400 001